R-6 Anchoring base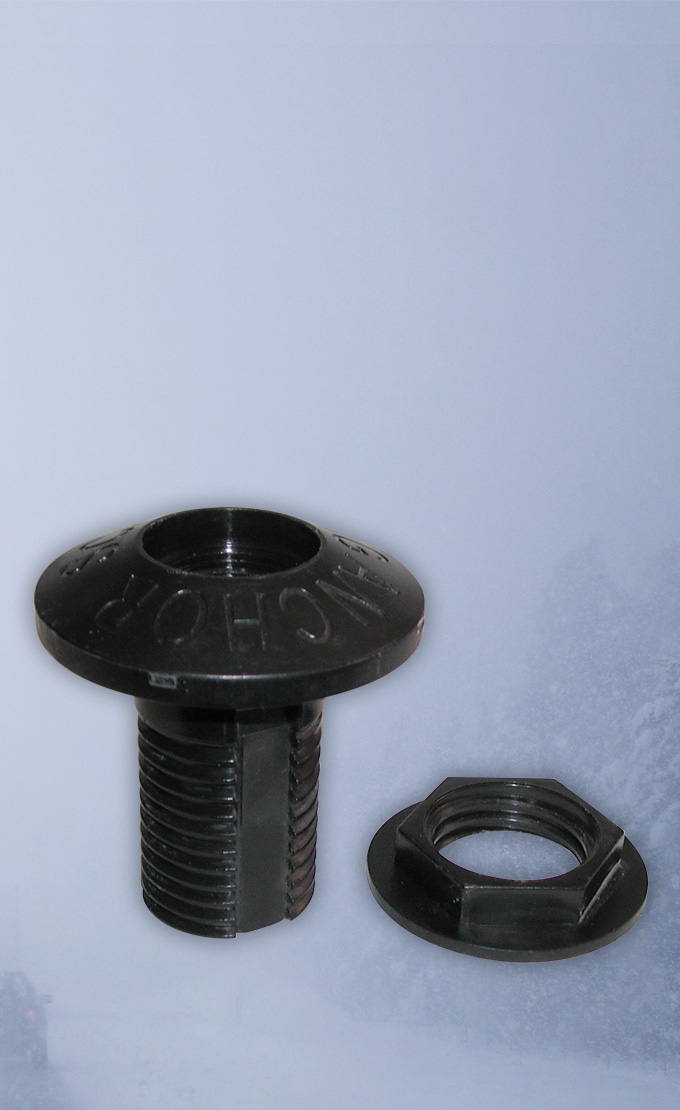 R-6 Gutter Anchoring base
Product code: R30601N
Product brief
8.25 cm (3.25 in. ) Gutter anchoring base , 7.5 cm ( 3 in. ) in diameter at it's upper end with a 3.8 cm ( 1.5 in. ) screwing shaft and a flanged nut.
Qty :

Add to my whishlist
Share
Description
This anchoring base has been specifically designed for installation on gutter's covering plates at Hydro Quebec electrical transformation stations. It's application is to identify and locate gutters, sheltering electronic cables, during snow removal operations. Installation can be done in a matter of minutes by screwing the base into the existing holes in the plates.