Ground Steel rod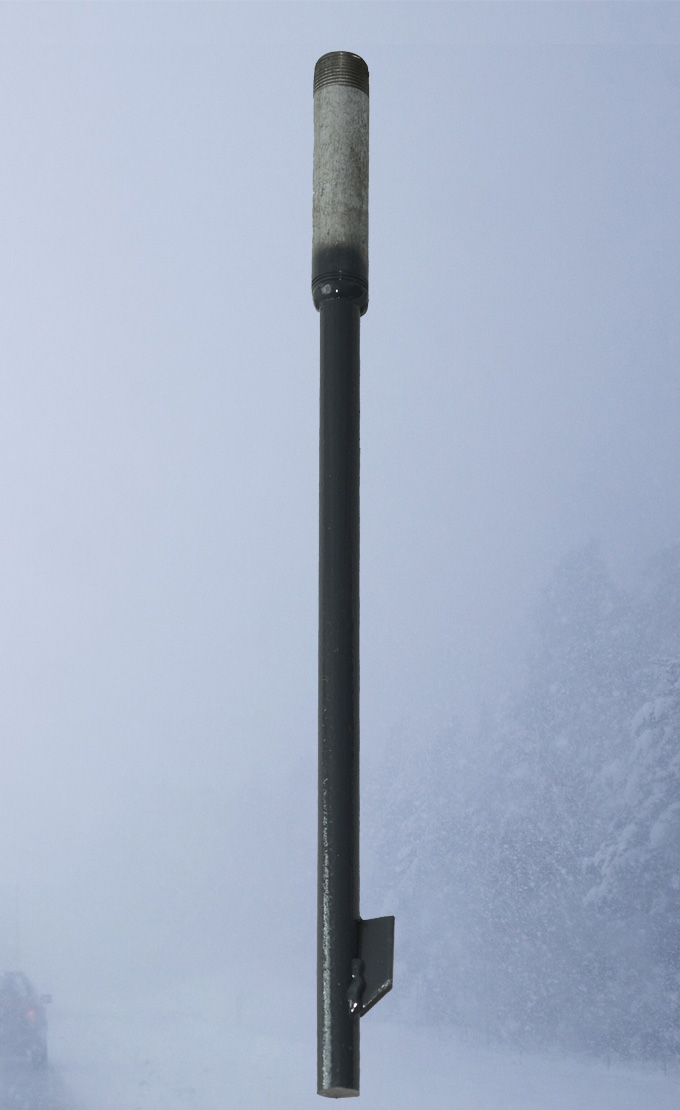 R-6 Ground anchoring steel rod
Product code: M40301N
Product brief
Anchoring steel rod 50 cm ( 20 in. ) long ( total ) made of a 19 mm steel rod welded to a threaded standard galvanized water pipe nipple 15 cm ( 6 in. ) long screwing at the bottom of the anchoring base.
Qty :

Add to my whishlist
Share
Description
This rod is built to retain and stabilize the anchoring base in place after being driven down into the ground. The installation of the steel rod and ground base should be performed in compact soil. You must avoid installation in plantation soil. This type of material doesn't offer the proper holding capacity to keep the product secured into place.Also, installation in solid bed rock is impossible unless a fore hole of greater diameter than the rod is performed in order to drop down the rod and anchoring base into a fast setting grout. Such a hole will be at least 3 cm ( 1.25 in. ) in diameter and 55 cm ( 21 in. ) deep.